Digital Balance
Digital Balance
Product Code : Digital Balance
Brand Name : Digital Balance
Digital balances

X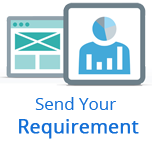 Digital balances are measuring instruments operated digitally.

These balances are sophisticated in designs with attractive looks and enduring features.

A typical digital balance includes a control panel that can be calibrated automatically to weight.

These instruments are very convenient and to use for commercial as well educational purposes.

The instrument is highly suitable for demonstrating concepts of mass and weight in a classroom setting.

Usually, the digital balances are made of stainless steel with synthetic material coating on the top surface.

Nevertheless, many different types of materials are used these days for providing durability features.

Digital balances are highly weight sensitive whereby the reading panel shows change in reading due to the slightest of weight fluctuations on the scale pan.